The Bond Project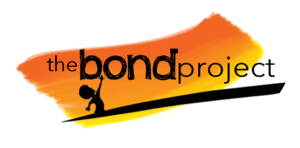 The Bond Project is a long-term education project with socio-psychological aspects given to 70 Syrian children between the ages of 9-13. The children will be chosen from the Alibeykoy neighborhood's Aksemsettin and Yesilpinar districts as a result of various preliminary studies and criterias.
The Bond Project is also a distinguished education, integration and support program. Within its scope, the Bond Project plans to establish a long-term relationship between paired volunteers and children. Istanbul Commerce University will host this project every Saturday, following November 4 from 10:00 am and 15:00 pm. This weekly meeting will have activities and a basic education curriculum designed to support the development of skills, tendencies and intelligence.
GOALS
To support our children in the field of education by contributing to the conformity of organized education in Turkey

To provide a real social environment by establishing role models

To create a safe environment in which they can freely express themselves

To enable the exploration of skills and to support its development

To accelerate the collective integration process and increase a feeling of belonging through Turkish language lessons

To help children expand their sphere of life by allowing them the opportunity to get out of their neighborhoods and have a taste of education
Our Team
Our team consists of volunteers who has been working on the integration and education of refugee children and conducting severalsocial responsibility projects in this field since 2014.
The Bond Project company is composed of captains, crews and deck-hands.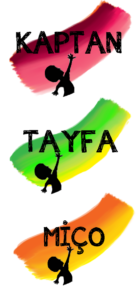 Captains are responsible for 6 different color groups. There are 2 captains in each class.
Crews compose the rest of the organization team. This team is responsible for the general maintenance of the organization and specifically for preparing content for the workshops.
Deck-hands are volunteers who ensure the continuity and order of the project. Every deck-hand has a color group and a child whom she/he studies one-to-one.
Dream Tent Project
As a result of their environment, refugee children living in Turkey lack self confidence and experience alienation to the society they live in. In this project, various universities come together to minimise problems of alienation and lack of education that may arise as a result of their environment.
The target children of our project consists of children between the ages of 7-13 living in a shantytown neighborhood in Alibeykoy.
Our project was carried out over a period of 22 weeks, from November 2016 to June 2017 with approximately 80 children and 90 volunteers, every Saturday. Hosted by Istanbul Commerce University, various activities including Turkish, fundamental maths, etc. were carried out within the scope of the product.
CONTENT
Creative Reading: In this activity aims to get rid of the emotional hardships and weakened moral values, resulting from the living conditions and environment these children are exposed to. To this end, children are encouraged to trust themselves and their surroundings through funny texts and historical narratives reminiscent of moral values.
Turkish Lesson: First, the children's Turkish level is determined. The classes are then separated by levels, and lessons are given in Turkish writing and speaking by worksheets prepared with expert consultation. Every week, 10 Turkish words are selected from the story studied are taught in class and given as homework.
Psychological Theater Games: These games and activities aim to internalize certain values and morals to the children. They also intend to provide an environment in which the children can develop mutual trust and creative thinking.
Art Activities: One aim is to minimize language barriers and help the children better express themselves, in order to better adapt to the society. This way the children's skills can be identified at a young age and incorporated to the society. Within the scope of artistic activities, children try to produce objects that are open to new use with plastic, fabric and other recycled materials.
Math - Science: Math and science lessons and worksheets are given to the children based on their levels. In order to better understand the environment and the world we live in, certain scientific concepts are taught using various materials.
Project Virtuous Triangle
Project Virtuous Triangle was an eight week long project between March and June 2017 with 20 Syrian children between the ages of 9-13 selected as a result of various preliminary studies and criteria from the Alibeykoy and Yesilpinar districts located in the Alibeykoy neighborhood. Hosted by Istanbul Commerce University, the project prioritized long-term education and social and psychological support for the children.
Within the scope of the project, high school students were paired up with university students to form long-term 'kalfa' (apprentice) - 'coach' relationships. This way, in addition to education, opportunities to connect with role models were targeted. Our students, kalfas, and coaches were paired according to their life goals, learning skill types and personality traits.
CONTENT
Turkish as a Foreign Language
Along with being the most important element of integration, language is also vital for refugees to comfortably go about their day-to-day lives. As a part of our Turkish language lessons as a foreign language, interactive studies were done with young refugee children to develop their four basic language skills: listening, reading, speaking and writing.
MEB Curriculum Lessons
The Ministry of National Education's plan to link its Temporary Training Centers with the public school system is to the benefit of refugee children in long-term goals of learning Turkish and continuing their education. However, whether it be intense and packed curriculum, the social integration process will no doubt be challenging for Syrian children. The fact that their parents are also foreign to this system will also be a weak point. Our goal is to minimise this gap. In this context Turkish and Math classes were taught, carried out in part like a tutor session, using the ministry's resources.
Intelligence / Critical Thinking Games
By making games aiming to development problem-solving, planning skills, reasoning, sequential and critical thinking, strategy and concentration skills a regular part of our education, we aim to improve their mental thinking skills while also giving them a fun time.
Ability, Skill Identification and Development Activities
Multiple Intelligence Theory
Multiple Intelligence Theory argues that intelligence is not one dimensional, but rather that each individual has various levels of different intelligences. Emphasizing that this explains the individual's learning styles, interests, abilities and tendencies, the theory allows instructors to use the basic principles of this theory creatively and prepare programs valuing and strengthening individual differences of each student. In addition, this theory also serves as a constructive template for the development of student achievement.
Following the first two weeks planned to get to know the children better and to acclimate to the project, an 8 week plan was prepared using Harvard University lecturer Howard Gardner's 1999 8 types of intelligence. For each week, activities aimed at using and developing each one of the intelligence types, while also attempting to determine the children's' skills was prepared.
These intelligence types are: Visual/Spatial Intelligence, Bodily/Kinesthetic Intelligence, Musical/Rhythmic Intelligence, Social/Interpersonal Intelligence, Personal/Intelligent Intelligence, Logical/Mathematical Intelligence, Nature/Natural Intelligence .
Workshop Studies
One of the main objectives of the project is to help children discover themselves and to be guided in the right path. Because, as a result of their age group, they are not yet aware of their interests and talents, various workshops were held to allow them to see and experience different things.
Project Coordinators: İbrahim Kibar, İbrahim Çıkrıkçıoğlu
 An activity video from bodily/kinesthetic intelligence week: If only whole world would believe in that!
An activity video from visual/spatial intelligence week: Colors will be coming down like rain from the sky…
AKSEMSETTIN NEIGHBORHOOD EDUCATION CAMPAIGN
Justification
According to the data we gathered in our target area of Akşemsettin neighborhood, there are 214 children of ages between 0-18 and 137 of them are of pre-school and school age. All of the children above the age of 15 do not receive any education or schooling. There are 18 children working, who are of ages between 12-18.
Of the 118 children between ages of 7-15 targeted by the campaign, 56 of them do not receive any education. Through investigations carried out with parents, we have concluded that the main obstacle to the situation are financial difficulties. Among the working children, the rate of financial contribution to average livelihood of the family by the children is quite significant. Thus, sending the children to work rather than to school becomes not an option but a necessity to families.
Campaign Goals
Helping refugee children continue their education which was interrupted by the civil war in Syria,

Financially assisting families who are already paying for the school bus services,

Improving their integration and attachment to society through schooling,

Protecting the children from social dangers awaiting them in the case that they do not continue their education,

Keeping the children away from the negative circumstances they are under in their workplace.
Status
Through investigations done to assist children's education in Akşemsettin Neighborhood, we have found out that the average cost of school bus fee per child is 65 liras. The cost of Temporary Education Centers' is 100 liras per semester. Throughout this campaign process, our aim was to cover the transportation expenses for all of the children attending Temporary Education Centers. The contribution the children provide for their families is approximately 600 liras. In our target age group of 11-15, there are 11 children working. To help the children return to school, a monthly funding is required for the families.
Campaign Results

School and Transportation: Through the campaign organized, an agreement was made with the Temporary Education Centers and 30 children were registered to school without taking any fees from them.
All school bus expenses were covered for the children going to school within our target area. The neighborhood and schools were visited to keep up with what the children were doing.
Working Children: The amount of in kind assistance equal to the contribution that working children make in salary for their families was provided. Rent and food supply aid was accommodated with the condition of children leaving work and going to school.
SISTERHOOD OF HOPE ATELIER
Sisterhood of Hope Atelier was a project organized to increase the integration of Syrian girls, aged 13-18. The girls who were not able to continue their education were specifically prioritized in the project. In the project, carried out with the Eyüp Municipality Güzeltepe Youth Center, Turkish, Math, Hama Bead and Wood Carving classes were taught. Continuing for 11 weeks, the program consisted of 3 hours of Turkish, 3 hours of Math, 3 hours of Hama Bead education and 1,5 hour of Wood Carving lessons each week.
Goals of the Atelier
Guiding girls to discover and develop their talents in art classes and to acquire hobbies.

Helping girls overcome the language barrier with Turkish lessons (which otherwise confines them indoors) and expanding the limits of their lives through integration to society.

Assisting building confidence and motivating young girls who are disadvantaged compared to their peers.

Maintaining the continuation of the project by being constantly in touch with the girls and helping improve the social conditions they are in.
Project Coordinators: Ayşe Perihan Kırkıç, Büşra Özdemir, Nihansu Sinmez, Rana Yıldırım, Sena Akgün, Sevde Ersoy, Vildan Yıldız, Zeynep Nur Yazıcı
DONATION IN KIND ORGANIZATIONS
As a result of our team's frequent visits to the Akşemsettin neighborhood, we arranged several organizations to meet the needs of the Syrian refugee families. On this matter, vital needs like heating, clothing, food were prioritized.
-Coal aid, 2016-2017: 40 houses were provided with coal assistance on a regular basis.
-LC Waikiki aid, 2016: 185 children were provided with clothing sponsored by LC Waikiki.
-Supermarket card assistance, 2017: During the month of Ramadan, supermarket cards equaling to the amount of 4300 liras were distributed to the families.